The Workforce Development Board's WANTO grant will be holding a Career Fair on January 12th, from 11am to 1pm. We hope you can join us for this great opportunity!
Businesses: Register Here
Job Seekers: Register Here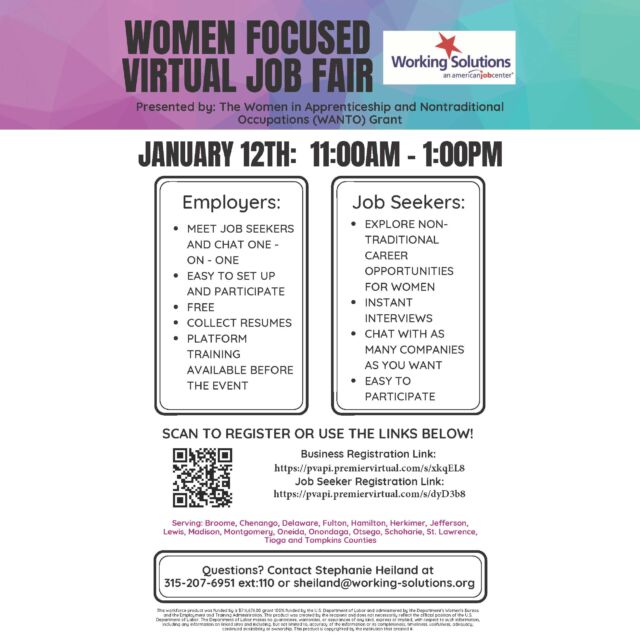 This program is 100% funded by a United States Department of Labor grant administered by the Women's Bureau and Employment and Training Administration of $716,676.00.