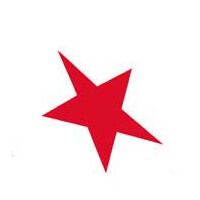 The Defense Finance and Accounting Service Center (DFAS) is recruiting to fill positions for Military Pay Technicians. To help candidates successfully apply for these jobs, a free "Get Hired at DFAS" webinar will be offered on: Monday, July 11th at 5:00 PM.
These entry-level federal jobs support America's Heroes. Military Pay Technicians process and interpret Retirement and Annuitant documents to take appropriate action(s) ensuring we establish, update, and close customer accounts accurately and on time. This is an excellent opportunity for individuals with experience in communication and finance, who want to serve those who defend America.
•Many positions will be telework-eligible to residents of Herkimer, Lewis, Madison, Oneida, Onondaga and Oswego Counties.
•Training and equipment will be made available.
•DFAS offers great benefits, and opportunities for education and advancement.
Register for this helpful webinar: "Get Hired at DFAS" happening on: Monday, July 11th at 5:00 PM.
DFAS staff will provide information to assist applicants in understanding how to effectively navigate the online application process. Learn how to make sure your skills stand out in the online application process so you can advance to the interview stage for DFAS hiring.
To attend this webinar, register here: https://us02web.zoom.us/webinar/register/WN_0WRJNNyJRhiK20OxMr-YRw
After registering, you will receive a confirmation email containing information about joining the webinar.