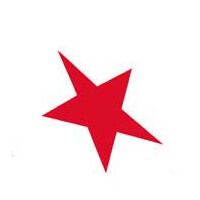 See who's looking to HIRE YOU!
Featured Jobs
Hiring Events
12/4/23-Carpenter's Local #277 is hiring both apprentice and journeyman carpenters. With lots of big construction projects coming up in the local area, this is a great opportunity to earn good money while you learn skills that will last a lifetime. Don't miss the Apprenticeship Information Session Monday, December 4, 2023, at 6 pm in the first- floor conference room at the State Office Building, 207 Genesee Street. Please be on time and use the Genesee Street entrance.
12/4/23- Oneida County Emergency Services will be holding Open House tours and on- the- spot interviews on Monday, December 4th from noon to 4 pm and again Wednesday, December 6th from 4pm to 7 pm at the 911 Center at 120 Base Road Oriskany, NY 13424. To apply early go to www.ocgov.net/personnel and click on the online application portal Public Safety Telecommunicator #68-455.
12/6/23-HP Hood is holding a Career Fair from 1 pm to 4 pm at 588 Broad Street Oneida. Bring your resume and be ready to impress.
12/6/23-MVHS is hosting a Post Acute Services Open House and Hiring Expo Wednesday, December 6, 2023, from 10 a.m. - 4 p.m. at their Center for Rehabilitation and Continuing Care (CRCCS), 1650 Champlin Avenue, Utica. They are looking for both Clinical and Non-Clinical candidates and would welcome RN's, LPN's, CNA's, Food Service , Housekeeping and PCT applicants. The event will feature raffles and giveaways, tours of the CRCCS facility, meet and greet with Hiring Managers and on-the-spot Interviews and job offers.
12/7/23-Free computer training at Herkimer Working Solutions 320 N. Prospect Street, Herkimer, NY 13350. Learn Basic Computer Skills, Internet Basics, Career Search Skills, and Microsoft Word and Excel. A flyer is attached. For more information contact Herkimer Working Solutions at 315-867-1400.
12/15/23-Herkimer Working Solutions Mini Job Fair from 1 pm to 3pm at 320 N. Prospect Street, Herkimer, NY. Staffworks, Wilcor, Student Transportation Inc., Gehring Tricot, and the Herkimer County Sheriff's office will be there hoping to hire Machine Operators, Warehouse and Office Workers, Drivers, Production Workers and Corrections Officers.
12/19/23- Save the date for the Central/Mohawk Valley Regional Virtual Career Fair from 11 am to 2 pm. More information coming soon.