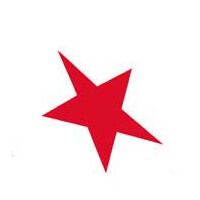 People First (Utica Municipal Housing Authority) seeks five Summer Work Site Supervisors for an exciting work experience program for youth between the ages of 14 and 18.
Application deadline is June 16, 2023
This job provides a perfect opportunity for a college student needing an internship in the helping professions, teachers who need summer employment, retirees who would like to give back to the community, or a seasoned professional looking for a chance to help opportunity youth to have a better life.
Position Title: Summer Work Site Supervisor
Position Type: Part-time, Temporary, 20 hours per week - Job contracted through a partnership agency.
Number of Positions: 5
Pay Rate: $16.00/hour/No benefits.
Term of Employment: June 26, 2023 to August 11, 2023
Work location: Utica, NY
Summary of Position:
The Summer Work Site Supervisor will oversee a group of about 5 to 8 youth at work sites at the Utica Municipal Housing Authority (People First) and other locations. The Youth Work Skills Program will provide a paid, six-week work and enrichment experience during the summer which will include on the job training, work-based learning, hands-on training, employability skills instruction, career exploration, financial literacy, entrepreneurship, leadership development, and work experience focusing on green collar occupations such as landscaping, building maintenance, and community gardening. The primary activity of the program will be to provide youth with meaningful work opportunities to learn and develop job skills. Youth will be engaged in specific work projects at UMHA housing developments such as Adrean Terrace, Matt Apartments, N.D. Peters Manor, Gillmore Village, Roosevelt Residences, and Humphrey Gardens. Youth will also work on neighborhood revitalization projects in the City of Utica. Work activities may include: planting trees, cleaning lots, landscaping, painting hydrants, speed bumps, and cross walks, removing graffiti, maintaining community gardens, landscaping and grounds keeping, and outdoor maintenance. The program will offer actual work experience, structured training, work hardening, training in discipline and esprit de corps, and contextualized job training.
RESPONSIBILITIES:
Work Activities
Supervise a group of 5-8 youth.
Provide for the supervision and safety of youth n program activities.
Cultivate positive relationships and maintain effective communication with youth, outside agencies and other staff members.
Ensure proper use and maintenance, and cleaning and storage of equipment and supplies in the program area.
Provide and participate in the planning of all programs while ensuring the delivery of a quality program.
Clean work sites daily and put away tools and supplies.
Conduct daily inventory of tools and supplies.
Maintain accurate program records which includes but is not limited to daily attendance, rosters, time sheets, incident and accident reports, etc.
Respond immediately to all discipline concerns, working towards a positive resolution
Attend staff meetings, workshops, and in-service training per state requirements.
Adhere to program and state standards, including safety and cleanliness standards.
Follow policies and procedures, including those related to medical and disciplinary situations, child abuse prevention, and emergencies.
Provide training to youth on simple maintenance and landscaping tasks.
Prepare training plans for the worksite activity which will define specific work assignments and learning objectives for each activity and service project.
Transport youth as necessary in company van.
Ensure that participants practice workplace safety.
Ensure adherence to child labor laws.
Prepare weekly evaluations of the youth.
Model work skills and the culture of work.
Ensure that youth are engaged in work activities at all times.
Ensure that youth wear appropriate attire and footwear.
Expose participants to all aspects of building maintenance, landscaping, horticulture, and related occupations.
Stress the development of social skills needed to work effectively in any organization (the ability to work in teams, communicate clearly, and manage one's time).
Provide work assignments that push participants to develop higher-order critical thinking and problem-solving skills.
Require youth to keep journals and hold group discussions to reflect on their summer employment experiences and explore employment and educational choices available to them in the future.
Ensure that supplies and tools are available for each worksite project.
Coordinate with property managers for specific work assignments.
Provide career education and employability skills training.
Refer youth to staff for counselling and supportive service.
Ensure that youth have adequate access to water.
Maintain participant tracking and outcome data in Family Metrics and America Learns.
Maintains needed procedures, forms, and operational records;
Prepare program reports.
QUALIFICATIONS:
Knowledge and experience in the supervision and safety of youth.
Must possess leadership and supervisory skills that can assist in encouraging and motivating youth.
Requires a minimum of a high school education.
Commitment to putting people first and helping people out of poverty.
Experience with landscaping, maintenance, or carpentry, youth development, and/or human service programs.
Background with writing reports and tracking data.
Knowledge and use of current Microsoft Office/Google and its applications.
Driver's license required.
WORKING CONDITIONS:
Ability to work outside during days during the summer.
Ability to walk, stand, sit, kneel & bend (including on the floor) for long periods of time.
Must be able to lift and carry supplies weighing up to 50 pounds.
Visual and auditory ability to respond to critical situations and physical ability to act swiftly in an emergency.
HOW TO APPLY:
Applicants should apply ASAP. The application deadline is June 16, 2023. To apply, please submit a resume to . Questions: 315.982.3731.
Municipal Housing Authority of the City of Utica, NY /People First is an Equal Opportunity Employer. All qualified applicants will receive consideration for employment without regard to race, religion, color, national or ethnic origin, citizenship, sex, sexual orientation, gender identity and expression, veteran status, age or disability status.
Job Type: Part-time (Temporary)
Salary: $16.00 per hour
Schedule: 20 hours per week, Monday to Thursday
Education: High school or equivalent (Required)
Work Location: One location
Work Remotely: No
Work Location: In person